ALL NEW: Workout with Bill Phillips – LIVE!
Starting 
Monday, July 10
, at 6
:00 pm (MT)
 and continuing through 
Sunday July 16
, I will be coming to you LIVE (on Fecebook's live-stream feature) for a series of workouts and talks about the best way to train for fat loss, muscle gain, health and longevity. 
Each session will include a 25 to 40 minute workout that you can follow along with at home or in your gym
. You can watch Bill Phillips' LIVE Workouts on your iPhone, android, tablet, laptop, desktop, etc. After the workout, join the discussion of how to get the best results from your workouts. I'll answer your questions live, and give specific do's and do not's when it comes to lifting and intense interval aerobics.
If you have been to Camp and spent time with me already, you will be reminded of a lot of the workout principles you might have forgotten. I will also introduce new information based on years of research and practical experience… new ways you can boost intensity, increase gains, and get better results faster.
If you have not been to Camp and have not yet worked out with me in person, this is a way you can get up close and personal with me and feel what I am teaching and how it can help you, starting that day! It is also a way for you to get a feel for what Camp is like, without making a $1,500+ investment.
I've been paid over a thousand dollars an hour for personal training and coaching jobs with the rich and famous, celebrities and pro athletes. We charge between $1,500 and $3,000 to attend one of our 3-day Transformation Camps. And, we sell out every event we do. But with this LIVE workout week with me, I am asking for only $13.86 to workout with me live and to hear my best secrets and techniques for making the best progress you have ever mad. At least seven hours of workouts and seminars from me for just $97 (7 x $13.86).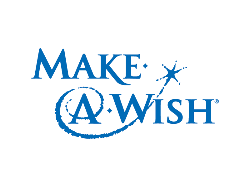 And get this, ALL the funds will go to the Colorado Make-A-Wish Foundation so they can continue to help make life better for children ages 2-17 who are facing life-threatening illness. Last year we raised over $11,000!! This year, my goal is to give Make-A-Wish a check for $15,000 in just one week of fundraising. And I am not asking for something for nothing. I want to give you far more value than $97 for the week of Bill Phillips LIVE workouts and seminar discussions. I think I can help you get motivated to workout harder, more often and with better form and strength. That will allow you to lose more fat, get stronger, improve your health and help you live a longer, better life. What you gain could change or even save your life. What you pledge, $97, will immediately make a difference in the lives of kids who need our prayers and support.
So what do you say? Yes? Yes! (Please say Yes!)
Then, get ready for a full week of awesome workouts with me, LIVE, and also be ready to learn how to get your best results ever. I've been doing this for 30 years and I have helped guide some of the world's greatest transformations… I am confident I can help motivate, educate and transform you too!
When you sign up, you will be sent a private group link (on or before 
July 7
) that you will be able to use to gain VIP access to our private/closed group on Facebook. This is where the workouts will air live and where you can get answers to your questions about training for the best results. In the Facebook group, you can also connect with others, who, like you, are transforming their health and fitness. After you sign up, you will get an email with detailed and easy to follow instructions for how to join 'Bill Phillips LIVE Workouts.'
++By the way, if you can't join me live because you have something else scheduled in our live broadcast hour, no problem! Just go to our members-only private facebook group and you can watch the show ON DEMAND… at YOUR time. Watch the live recorded show and join in!
++July 10 – July 16 is the ONLY time we will be doing this in 2017! One week of LIVE workouts with Bill Phillips — all proceeds support Make-A-Wish Foundation of Colorado. To make a pledge and sign up for the private, LIVE workouts with me, visit our sign up page at the link below: